Sustainability of the European Food System
The EU Starch sector's vision for, and expectations of, a constructive Sustainable Food Systems Framework Legislation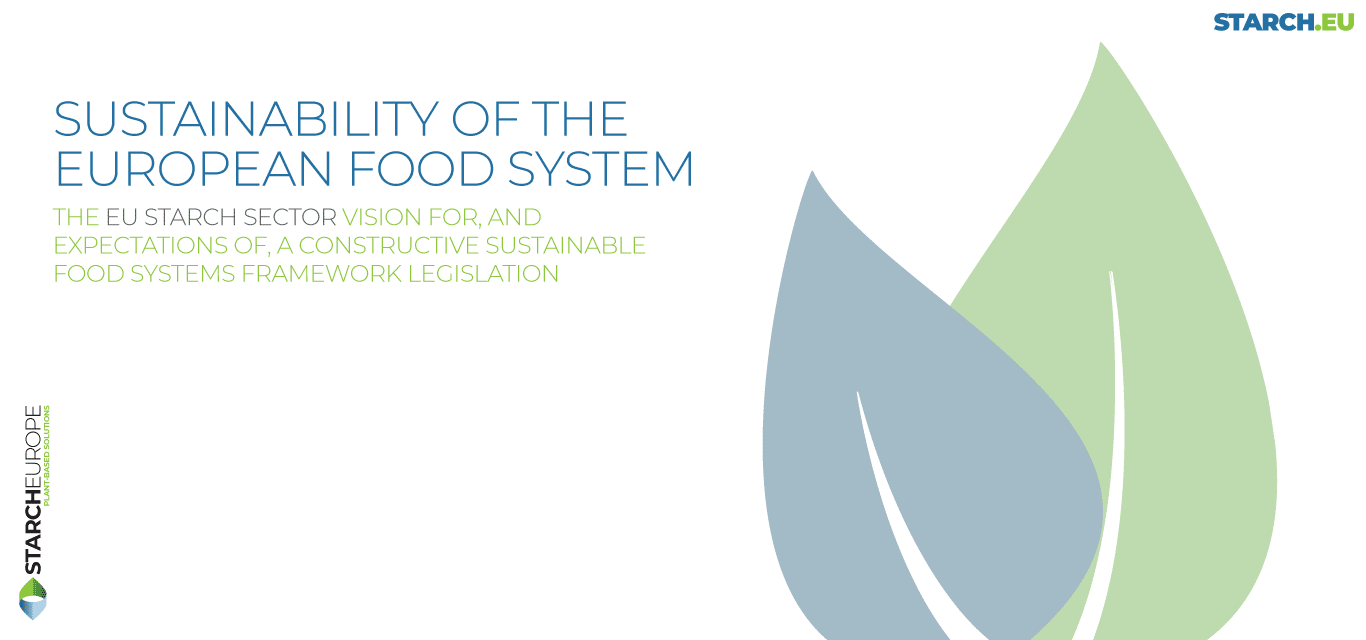 Introduction
In late 2023, the European Commission is due to publish its proposal for a legislative framework on sustainable food systems (FSFS). This proposal, once adopted, will likely provide the framework for a multitude of specific actions to help promote a sustainable food system going forward for years to come. It is of paramount importance to get that right.
This paper aims to demonstrate the substantial contribution so far of the EU starch industry to a sustainable food system, as well as what core needs our sector has for that contribution to continue, and even increase.
Our Vision and Needs
For EU starch producers to further develop their contribution towards a more sustainable food system, and for the FSFS to fulfil its objectives of accelerating the transition and promoting policy coherence, it is vital that the following core principles are adhered to by EU Policy Makers
A. Recognising the importance of our ingredients
Recognising and acknowledging the key contribution of the many ingredients of the EU starch industry both to EU consumers' diets, and to food system sustainability more broadly
B. Understanding the critical interlinkage of the EU bioeconomy and sustainability in our food system
Take into account the inextricable interlinkage between the sustainability of the food system and a vibrant EU Bioeconomy
C. An EU Protein Strategy to ensure resource diversity and increased autonomy
Help fully realise the potential of EU-grown plant proteins
D. The global dimension
Guarantee our competitiveness and protect the EU agrifood chain from international competitors
E. Investment to support sustainability
Support to innovation is key to all actors having the necessary tools to help them achieve the sustainability and decarbonisation targets
F. Coherence and long-term policy predictability
All stakeholders in the AgriFood value chain need to have both short- and long-term clarity on the policy framework in which they operate.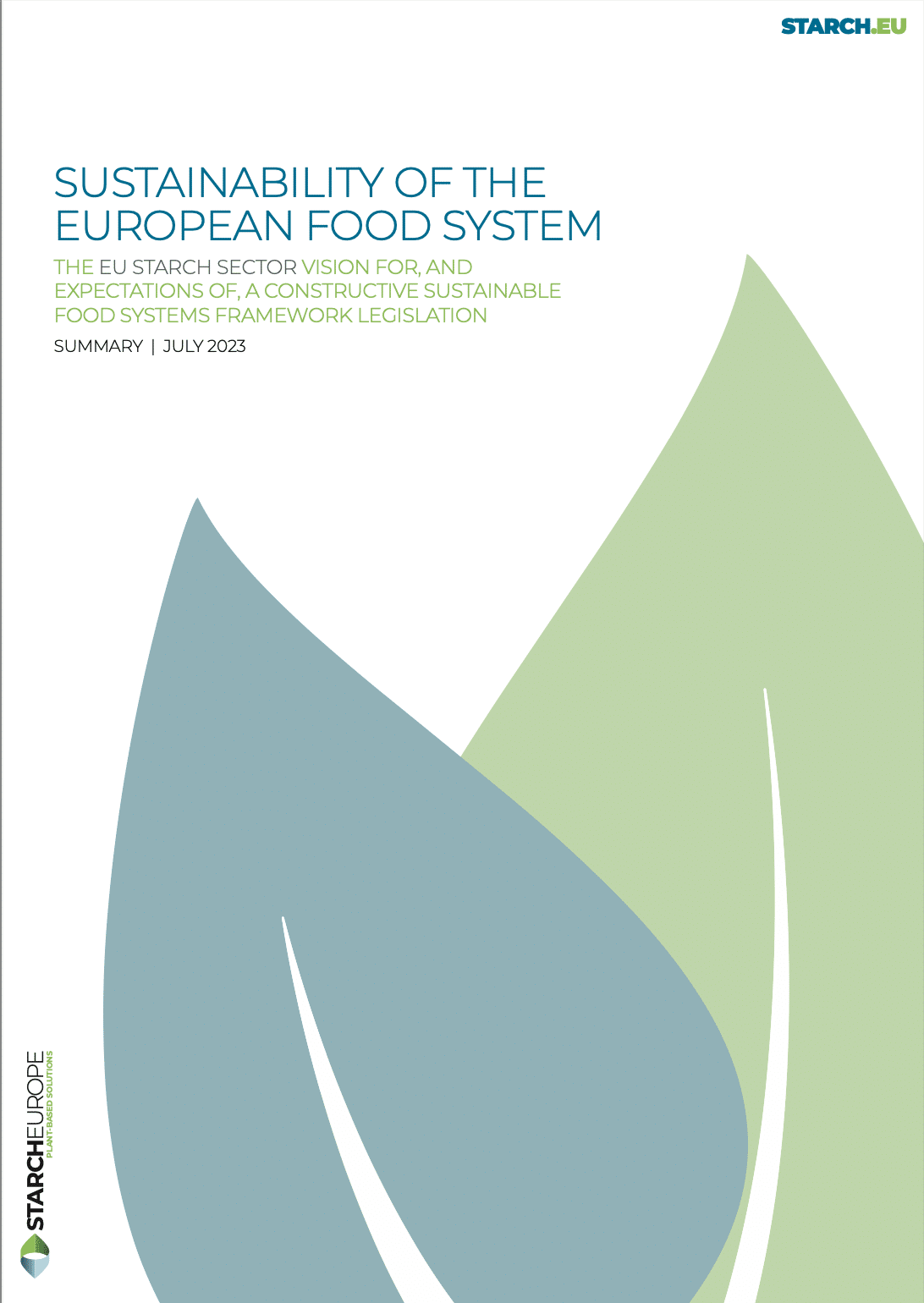 Click here to read our Summary Position Paper on what is needed for a constructive Sustainable Food Systems Framework Legislation.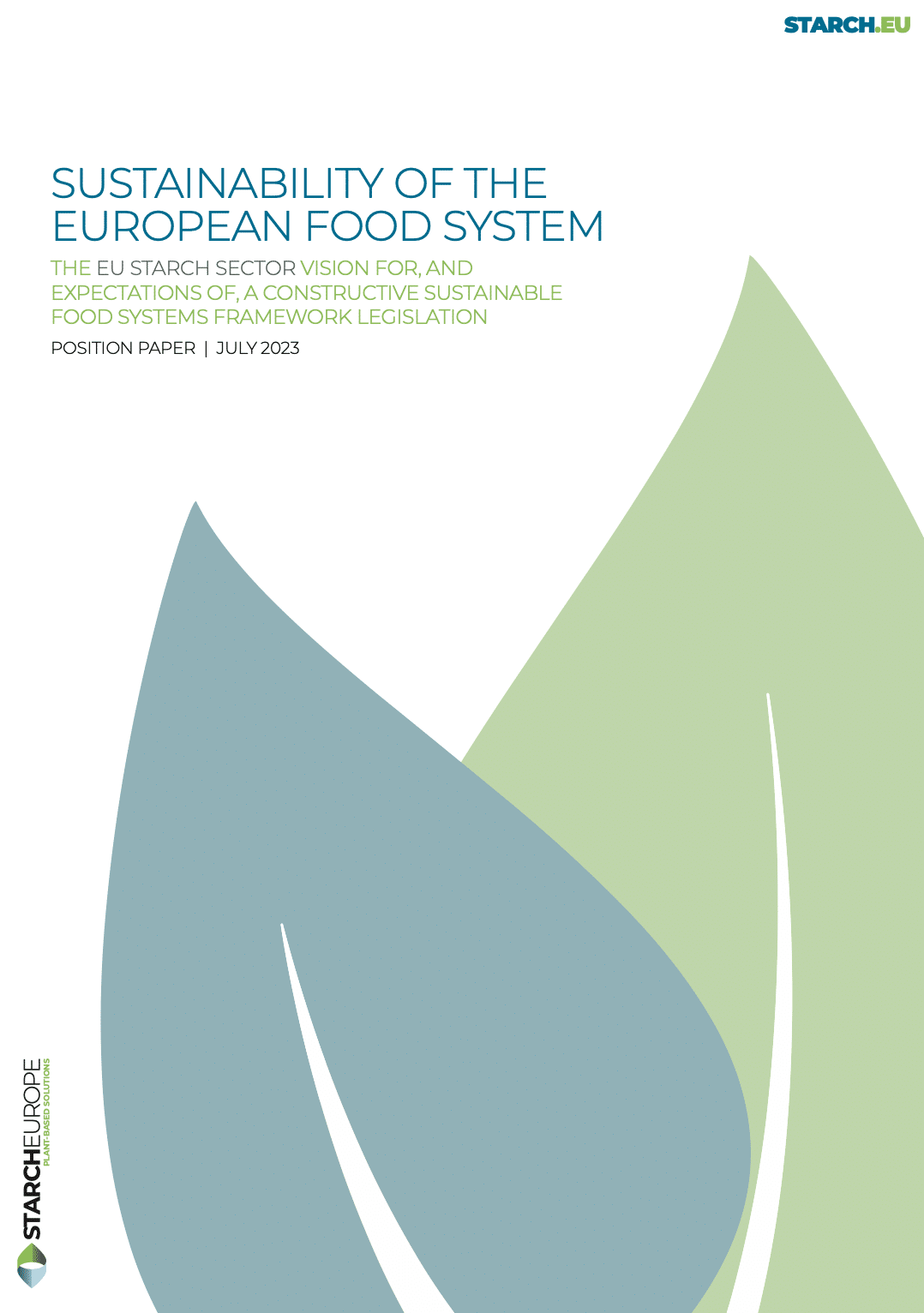 Click here to read the Full Length Position Paper on what is needed for a constructive Sustainable Food Systems Framework Legislation.