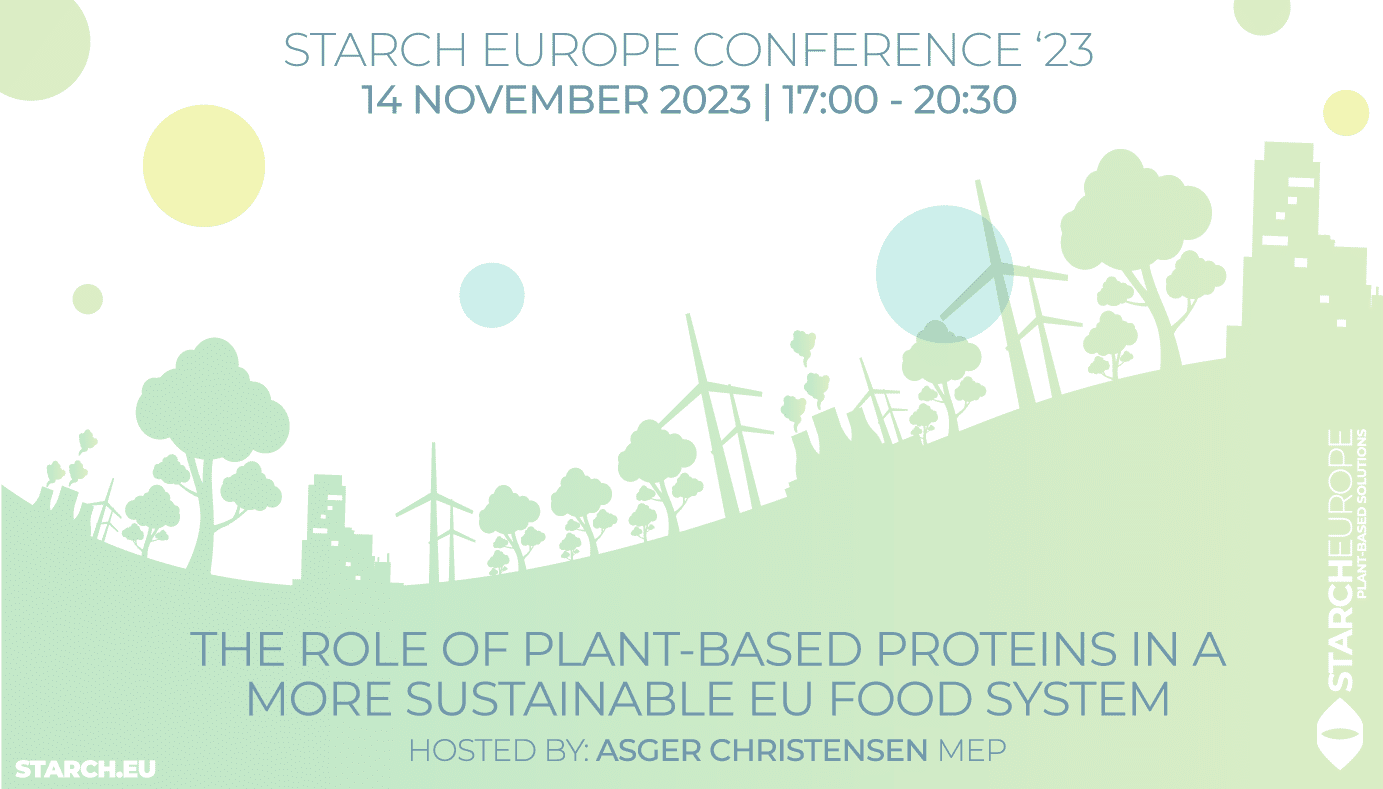 Starch Europe Conference '23
Registrations have opened today, for Starch Europe's annual conference and event, which this year will take place on 14 November in the European parliament.
The topic will be plant-based proteins, and the role these will play in the transition to a more sustainable EU food system.
Taking place in the European Parliament, and hosted by MEP Asger Christensen, the conference will take place around a dinner, and will feature high-level speakers including Pierre Bascou, Director E - Markets, European Commission DG AGRI.
The conference will be moderated by Rose O'Donovan (AgraFacts).
Registrations can be made through this page: https://starch.eu/conference-registration-2023