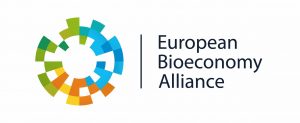 The EU has given new direction to the European Bioeconomy Strategy. Now it's time to put action behind the words.
The European Commission's adoption of an updated Bioeconomy Strategy is a big step toward creating a truly circular, low-carbon economy in the EU – and will help ensure new growth in a future-oriented sector. Now it is time to deliver on the promise with concrete actions.
By focusing on the need to boost research and innovation related to the bio-based economy and on creating a stable regulatory environment in which that can happen, the new strategy improves on the existing EU commitment to creating a vibrant bioeconomy.
Europe's bioeconomy has a central role to play in the transition to a more circular, renewable and resource-efficient society. With an impending climate crisis threatening the planet, there's never been a more pressing need for bio-based solutions that help the EU achieve food security, meet climate and renewable energy targets and accelerate progress towards the UN Sustainable Development Goals (SDGs).
The newly updated strategy can help deliver that and make Europe a global leader in this field. The bioeconomy is already worth €2 trillion annually and employs 22 million Europeans. In a stable investment and policy environment, it will boost competitiveness and sustainable, long-term economic growth.
As the European Bioeconomy Alliance (EUBA) has already pointed out, to be truly effective, the strategy should deliver on at least five policy priorities, including: making the circular bioeconomy an integral part of EU-level frameworks and policies; increasing funding and improve coherence of financing mechanisms for the circular bioeconomy; securing the Bio-Based Industries Joint Undertaking (BBI JU) 2.0; creating incentives for bio-based products in strategic sectors; and promoting bio-based products' visibility to stimulate market demand.
Note to editors: EUBA is made up of 12 organisations devoted to leading the transition towards a post-petroleum society and a truly circular economy. The sectors represent about 4,700 companies (including 5,100 production sites and mills) and around 22 million jobs.